Education is an indestructible wealth
-Thiruvalluvar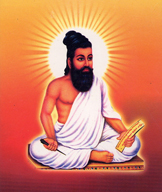 Thiruvalluvar

The Trust was founded to support the education of the students from under developed family. The primary focus of the Trust is to encourage and support the school and post-school education of the students as most of them are very vulnerable to drop their studies due to lack of financial source.
The Trust primarily aims to make awareness for education and supports for giving the best education to students in a comfortable atmosphere. We financially support outstanding and economically poor students for their further education. The Trust extends support for allied activities of school children too like sports and other extracurricular activities to express their extraordinary talents to excel in their interest. We do support for a good health of the school students to maintain the spirit of students on education.
The Trust will be expanded in future in all possible ways to extend our support to the various age groups of poor students across India to bring out their knowledge and strength for a peaceful life of the society.
We aim that no one's education should be stopped just because of money
Website last updated on 05.01.2020